Custom a unique ring design with your name or your loved one name.
Just select your preferred font designs and add the name as described below. We have 9 fonts available to choose from (please choose 1, 2, 3, 4, 5, 6, 7, 8, 9) in the table below. 
Design a custom ring which means so much more when it's one-of-a-kind.
The perfect gift for any occasion.
PURCHASE PROCESS
Leave your name above the Add To Cart button.
Choose the font number (style) you would like from the chart below.

ATTENTION
Letter Restriction: No more than < 9 letters max for name 
Item Type: Customized Ring
Material: Stainless Steel
Width: 2 mm
Color: Silver
Size: 6, 7, 8, 9, 10 and Resizable
Package includes: 1 x Personalized Name Ring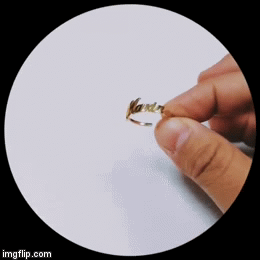 Order made for you, ready to ship in 5-7 business days.
The estimated delivery time is 7-18 Days to USA and 2-6 Weeks Worldwide.
Please, choose your font from the chart below: